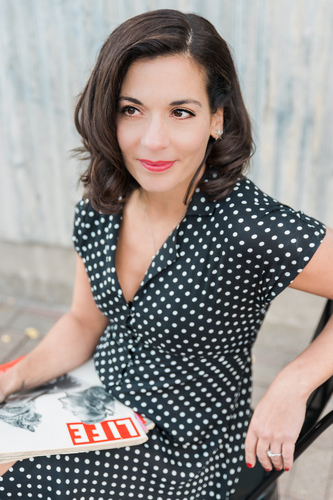 Felicia Dadak's interest in art began as a child watching her mother paint and draw pastoral scenes of The Berkshires in Massachusetts. She would often salvage her mother's discarded drawings and stash them in her junk drawer. This love of art combined with a compulsion to save things would serve as the foundation for her future passion for collage.
Felicia began making collages in 2007 on the backs of playing cards using bits of old paper and glue. A self-taught artist, her work has grown over the years both in size and in style. With images rescued from vintage books and magazines, each collage tells a unique and carefully constructed story. In her work, Felicia explores themes of love, loss, and memory, all with a deep appreciation for the past.
Felicia lives with her husband and two dogs in Reno, Nevada.
(
Photography by Kelli Price.
)